Graco Texspray RTX 5500PI 230v
Graco Texspray RTX 5500PI 230v
New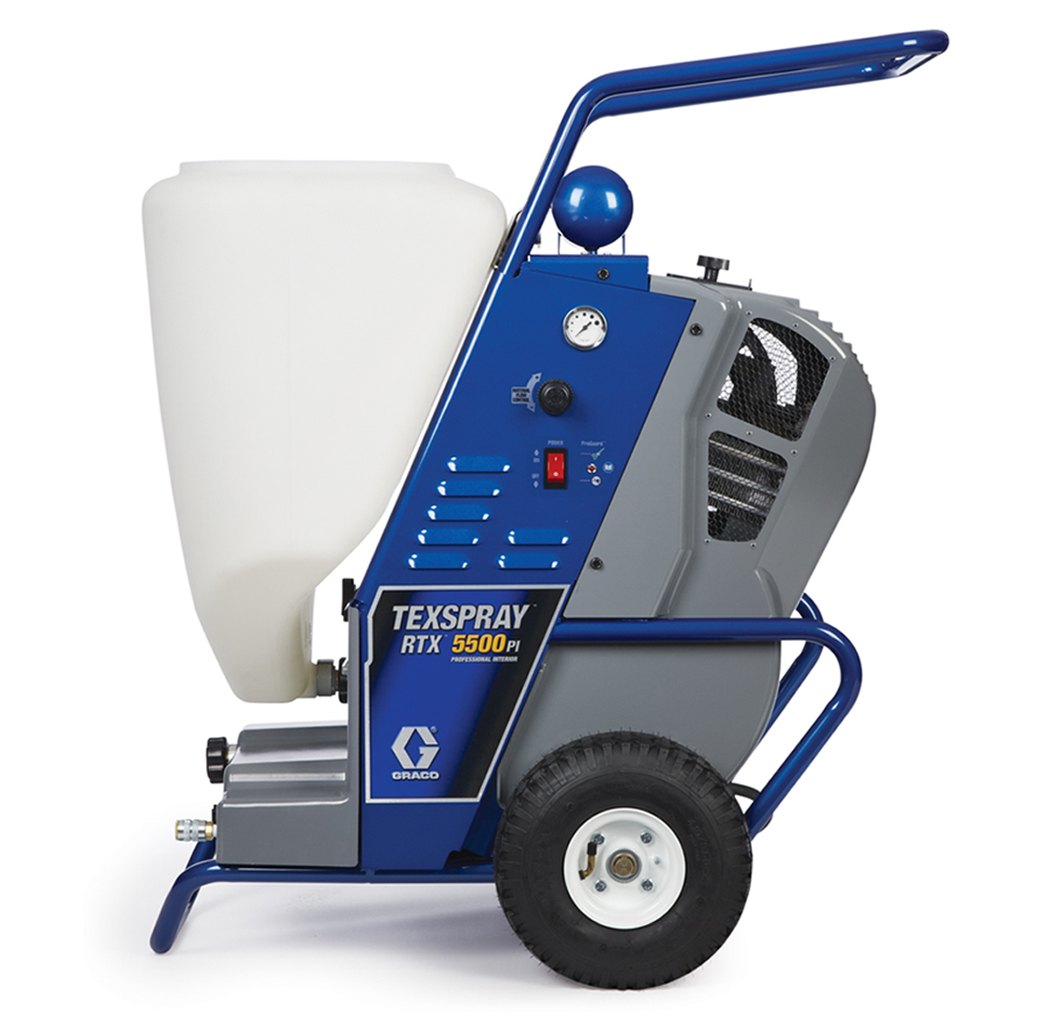 Magnify
Our Price
£5,495
each + VAT
Call Us Now
01543 251 560
Office Hours are Monday to Friday 8:30 am - 5:00 pm.

Fill in the form and we'll be in touch very soon.
Free Delivery
On orders over £100
The RTX5500 family is the second generation of Graco render (up to 3mm grain size) or plaster sprayers with a more powerful RotoFlex II peristaltic pump and a twin piston air compressor. It is only available in 230v. The pump is a tough flexible tube with rollers, that sqeeze the material along towards the spray gun, so it has no valves to block up. Servicing is quick and easy by changing the peristaltic tube. Both the pump and the compressor are driven by the same electric motor. The material is pumped along a 1" internal diameter transparent hose to a special spray gun where air is injected to blast the material into a spray. Ensure that the chosen material is sprayable, ie that the solids do not separate from the liquid phase under pressure; cementitious materials are usually not suitable for spraying. Supplied with a 7.5 metre twin air/material hose. When spraying heavy textured materials, the particles will tend to stick to the inside of the material hose, so pre-lubricating it with a wall paper glue solution is advisable.
The cost of delivery is included in the price
Maximum material flow = 21 litres/minute
Maximum material pressure at the pump = 7 bar (100 psi)
Maximum air flow = 9.1 scfm
Nozzles supplied: 3, 4, 6, 8, 10, 12 mm and 6 wide texture tips.
Motor: brushless 2.0 HP 230v