Graco 390 PC Classic stand, 110v
Graco 390 PC Classic stand, 110v
Sale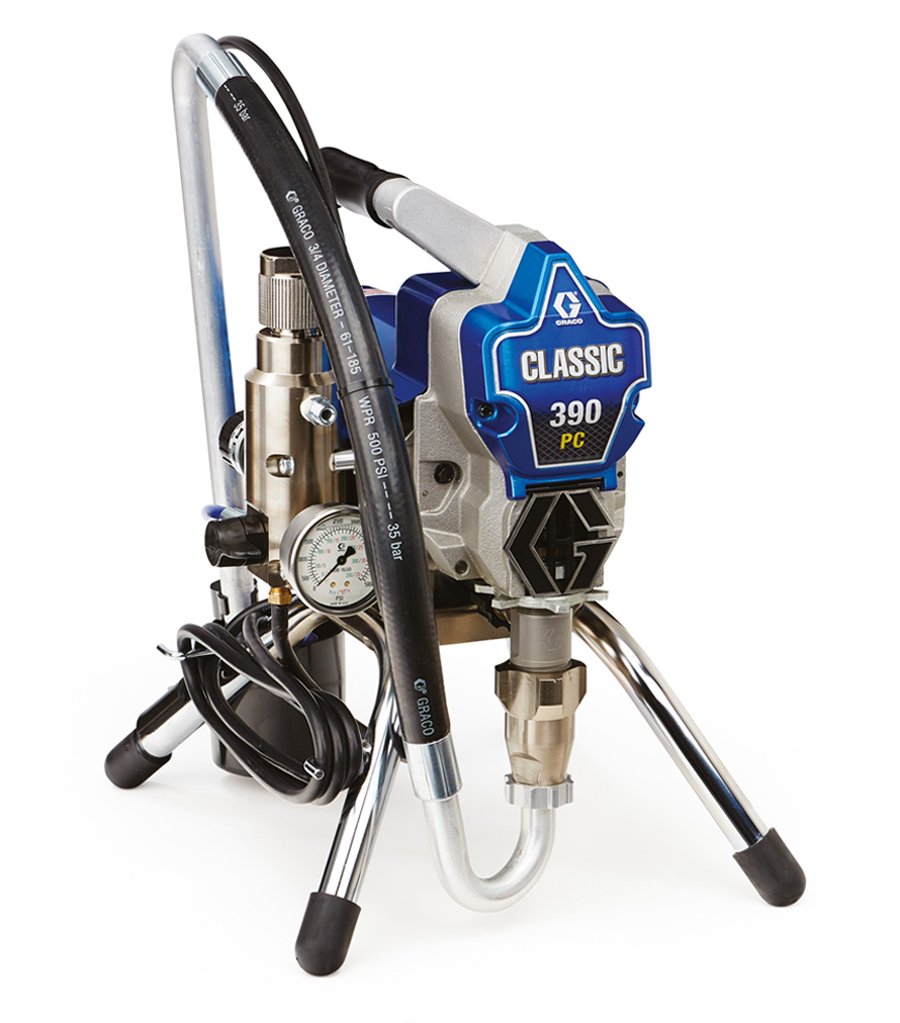 Magnify
List Price £2,124
Our Price
£1,062.50
each + VAT
A saving of
£1,061.50 = 50%
Call Us Now
01543 251 560
Office Hours are Monday to Friday 8:30 am - 5:00 pm.

Fill in the form and we'll be in touch very soon.
Free Delivery
On orders over £100
The Graco 390 PC Classic, stand mounted is the perfect no frills entry level airless sprayer for inside painting and decorating, based on years of airless spray design experience, it is light weight and has an off-set handle, so it is easy to carry. It is the latest in a long line of small compact airless sprayers and now fitted with the Graco quick change ProConnect paint pump that allows you to keep working when it starts to need servicnig.
Supporting up to a 21 thou (0.021") spray tip it can handle most painting jobs, but not textured materials. The inlet valve can be easily accessed just with a hammer, to clean out any debris in the paint, .
It comes complete ready to spray with a 15m paint hose, FTxE spraygun and 517 size reversible spray tip, tool kit with a universal wrench/hammer, a bottle of TSL for the piston and a hose strap.
The price includes the cost of delivery
Maximum pressure at the pump: 230 bar (3,300 psi)
Maximum free flow: 1.8 litres/minute
Motor: 0.48 kW (0.625 HP) single phase 110v