Graco ThermoLazer Promelt (Prices On Application)
Graco ThermoLazer Promelt (Prices On Application)
Call Us Now
01543 251 560
Office Hours are Monday to Friday 8:30 am - 5:00 pm.

Fill in the form and we'll be in touch very soon.
Free Delivery
On orders over £100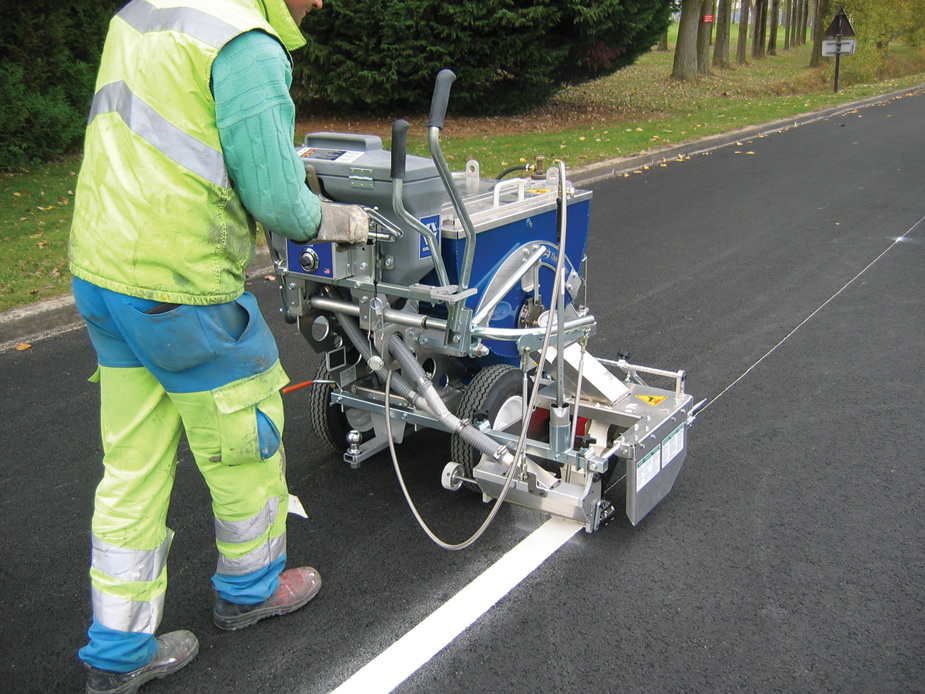 The Graco Thermolazer Promelt is a self-contained thermoplastic line marker, that is pushed forward by the operator and can access narrow places. It is fitted with LPG gas burners of 100,000 BThU that can heat up 135 kgs (300 lbs) of thermoplastic granules to application temperature in less than an hour. A variety of dies are available to apply lines from 8 cms to 30 cms wide as well as multiple lines. It can be fitted with a reflective glass bead dispenser, and can be driven with a Graco LineDriver.
The cost of delivery is inluded in the price
Main burner output: 100,000 BThU
Heating time for full load: less than one hour
Temperature limit control 246ºC (475ºF)
Material capacity: 135 kgs (300 lbs)
Bead hopper capacity: 40 kgs (90 lbs)