Graco Thermolazer 200TC (Prices On Application)
Graco Thermolazer 200TC (Prices On Application)
New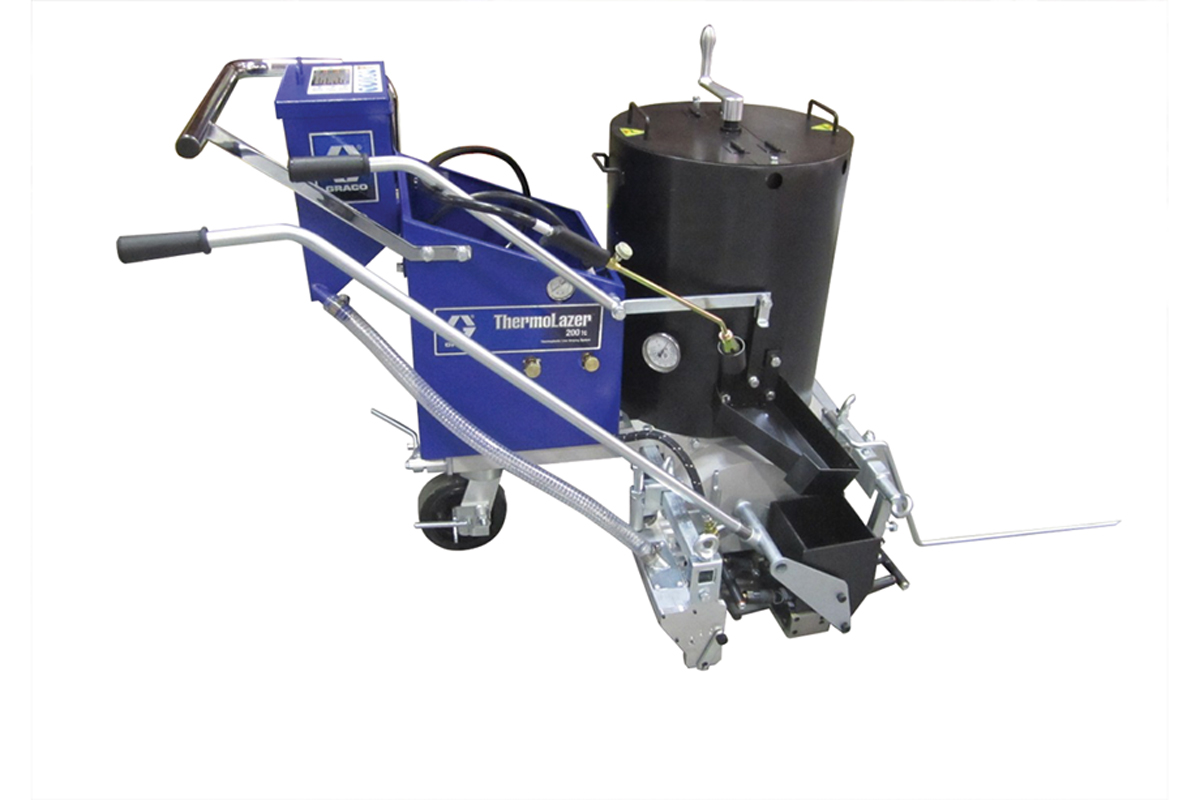 Magnify
Call Us Now
01543 251 560
Office Hours are Monday to Friday 8:30 am - 5:00 pm.

Fill in the form and we'll be in touch very soon.
Free Delivery
On orders over £100
The Graco Thermolazer 200TC is a small and compact line marking machine for applying thermoplastic materials, typically in car parks, footpaths and other places where larger equipment cannot access, or where small amounts are needed to be applied. It has a detachable material kettle for up to 90 kgs of thermoplastic material and a single LP gas burner of 30,000 BThU to keep the material hot (LP tank not included). Various SmartDies are available to lay down different widths of lines as well as for double lines, with 4 small torches playing on the die to ensure that the material in the die is kept hot. The 200TC is fitted with a glass bead dispenser and a hand held torch.
The cost of delivery is included in the price
Single burner of 30,000 BThU
Fuel = LP gas
Weight = 118 kgs