How to spray emulsion with little dust
Spray emulsion with little dust
Many painters use too much pressure when they spray with airless, which causes extra overspray and wastes paint, as well as creating plenty of dust as the paint particles dry and fall to the ground; and the extra pressure wears out the spray tips faster. So the first step is to reduce your pressure back until the spray fan starts to show gaps at the edges, then increase it to just get rid of them. Sometimes you may need to thin the paint a bit, especially if the paint pail has been open for some time when some of its water will have evaporated.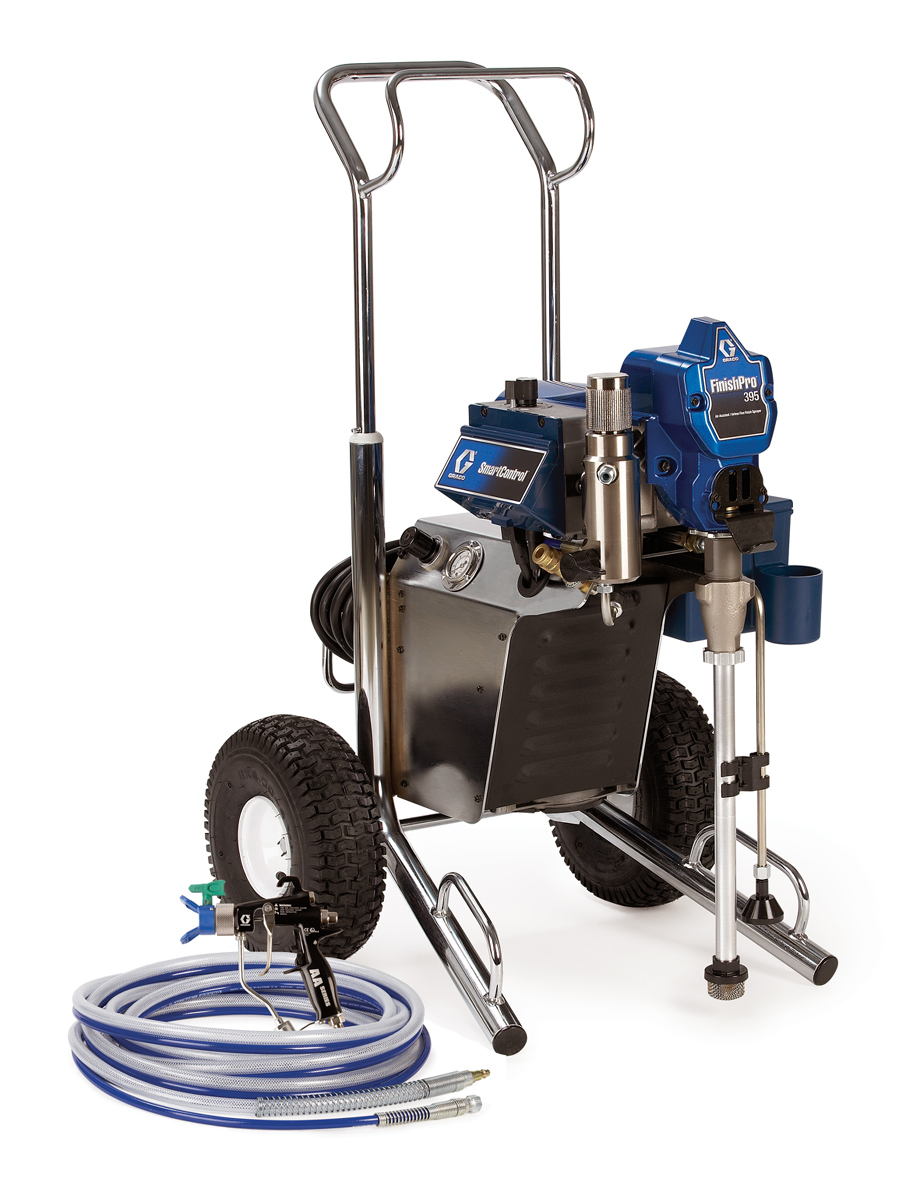 So the key to less dust, is to reduce your spray pressure. With straight airless there's a limit to how much you can do this without spoiling the spray fan, but you can drop the pressure a lot by helping the airless spray with compressed air by using a special air-assisted airless (AA) spray gun which injects the compressed air around the spray coming out of the spray tip. Depending on the paint that you are using, you may be able to almost halve the spray pressure with AA and then you will find that the dust almost disappears. This means that you may be able to spray emulsion, and other paints, in sensitive situations where people are around, such as occupied private houses, hospitals, factories etc.
So an air-assisted airless sprayer used for painting and decorating will have electric motors to drive the airless pump and the air compressor, such as in the Graco Finish Pro II. In the furniture trade, the motor is likely to be powered by the same compressed air that is injected around the spray tip..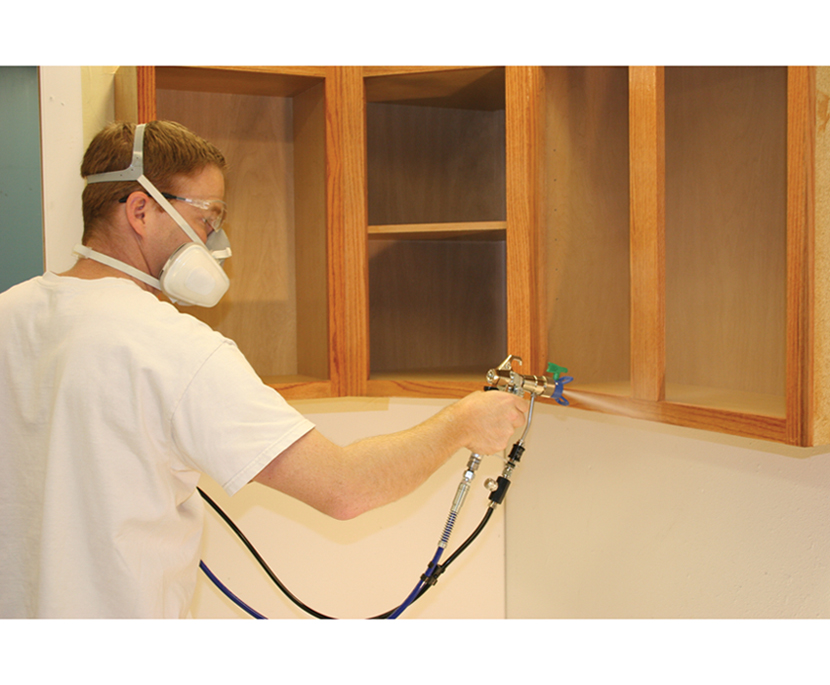 Air assisted airless has been used for many years by the furniture trade because it gives a much finer atomisation of the paint and a better finish, and it is great for spraying the woodwork in a house. To spray AA you need an airless sprayer and a small compressor, with a twin hose and an air assisted airless spray gun, in which the compressed air is injected around the spray tip to increase the atomisation or breaking up of the paint particles into a finer spray.
If you already have an airless sprayer, you can add a compressor, twin hoses and AA spray gun which we can supply as a conversion kit.