Graco FinishPro 395 ProContractor AA 110v 25' hoses
Graco FinishPro 395 ProContractor AA 110v 25' hoses
Sale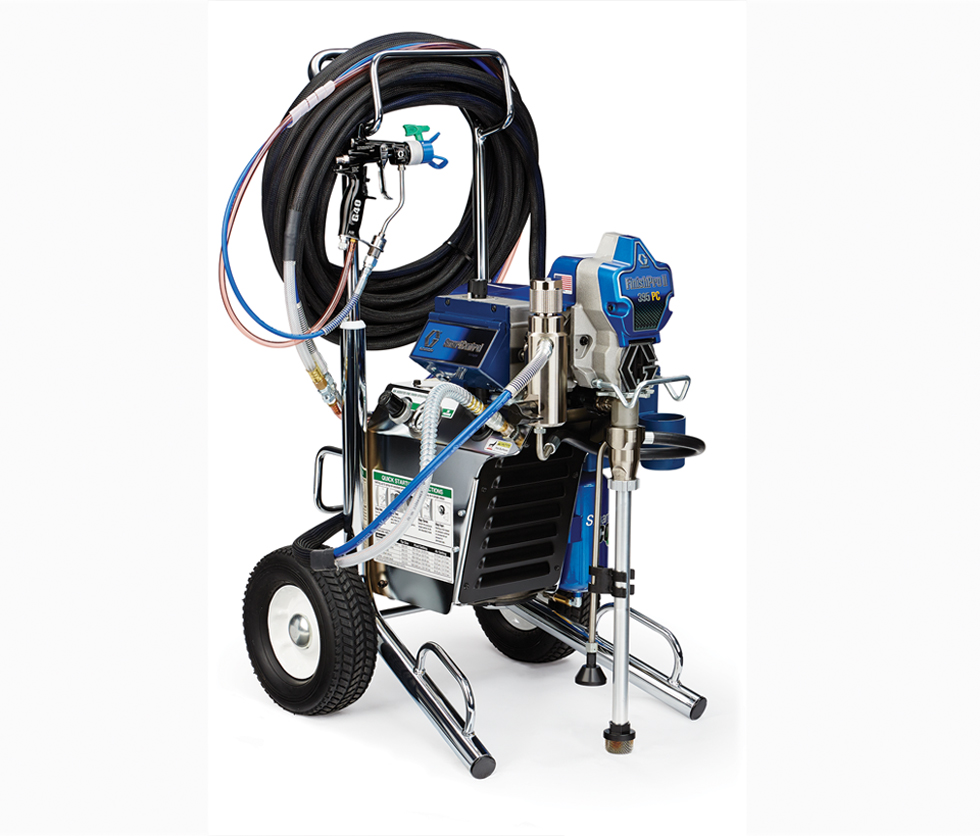 Magnify
List Price £3,690
Our Price
£2,300
each + VAT
A saving of
£1,390 = 38%
Call Us Now
01543 251 560
Office Hours are Monday to Friday 8:30 am - 5:00 pm.

Fill in the form and we'll be in touch very soon.
Free Delivery
On orders over £100
The Graco FinishPro 395 ProContractor is an air-assisted airless (AA) sprayer which has 2 main advantages over straight airless: It improves the atomisation, leading to a superior finish, and it allows the materials to be sprayed at a lower pressure. Emulsion paint can be sprayed at a much lower pressure than with airless, which causes a lot less overspray. Materials that are difficult to spray with standard airless even at the maximum pressure of typically 3,300 psi, are much easier to spray when AA is used. It can be used in the airless mode, if an airless spraygun is attached.
The FinishPro 395 is an (AA) sprayer based on the latest Graco StMax 395 ProContractor airless pump, which can be quickly swapped on-site without special tools when it needs servicing, saving loss of downtime and servicing cost, to keep you working. It is fitted with an air compressor to allow the use of a Graco G-40 AA spray gun. Maximum spray tip size is 0.023"
It comes complete with 7.5 metres (25ft) of twin air and material hose, G-40 AA spray gun and 309 and 210 spray tips.
Cost of delivery is included in the price
Maximum size spray tip supported: 0.023"
Maximum pressure at the pump: 230 bar (3,300 psi)
Maximum free flow: 2 litres/minute
Motor power: 0.65 kW (0.88 HP)