Spraying in large houses and commercial property
Spraying large buildings often requires more powerful equipment than domestic properties. We can advise on its selection to suit your work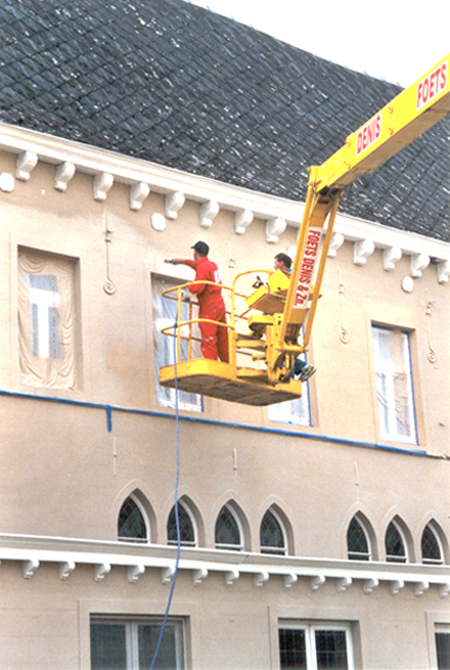 Painting large properties such as mansions, commercial buildings and warehouses, requires much more powerful airless sprayers than you would use to paint a private house, because you will be applying a lot of paint and probably want to spray the larger surfaces much faster. Some painters use a small sprayer to do big jobs then compalin that their paint pump wears out fast and has to be repacked more often, losing valuable work time.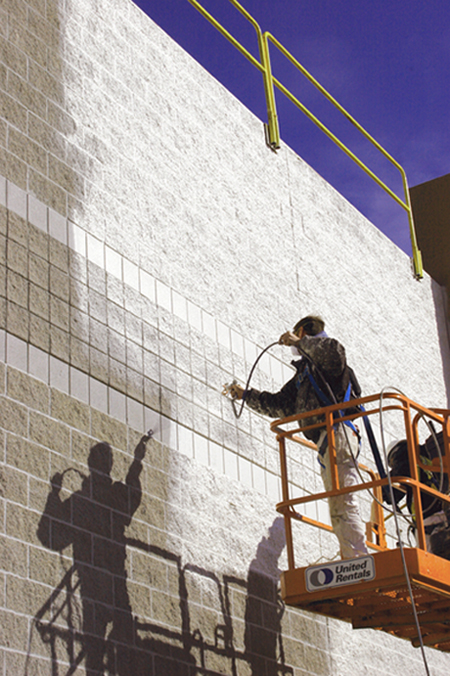 The Graco UltraMax II are very reliable electric airless sprayers and for most of this kind of work, the Graco UltraMaX II 695 will handle it; only if you also want to spray roof coatings or intumescent (please see industrial spraying) that you will need a more powerful machine. As mentioned before, these airless sprayers will not spray textured paints (containing aggregate like sand). It will support a spray tip up to 0.031" or 2 spray guns each 0.019" spray tips.
If your workplace does not have any electric power, you can chose a petrol engined sprayer. The Graco GMaxII 3900 is a bit more powerful than the UltraMaxII 695 and will support a single spray tip up to 0.035" or 2 sprayguns each with a 0.023" spraytip.
When you spray emulsion or similar water based materials with airless, there will be a small amount of overspray, which is the paint that does not attach itself to the surface being sprayed, which comes down as dust. This is often not a problem, however if you want to spray in an occupied property where airless dust would be a problem, such as an occupied property, a shop or a hospital, you can almost eliminate it by spraying at a much lower pressure using an air-assisted airless sprayer. The lower pressure almost eliminates the overspray and is achieved by a helping hand from the compressed air to atomise the material.
<a data-cke-saved-href="Graco FinishPro 395 ProContractor AA 110v 25' hoses">Graco FinishPro 395 ProContractor AA 110v 25' hoses