Line marking with thermoplastic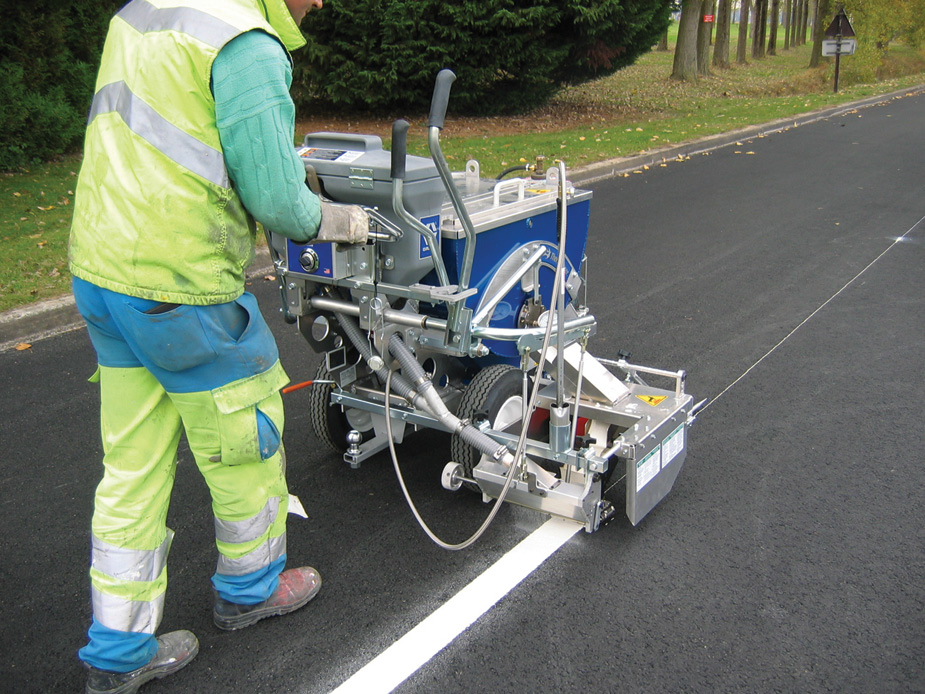 The Graco Thermolazers are compact, have their own heaters and apply the thermoplastic line paint directly to the surface. They can access places where a big vehicle cannot pass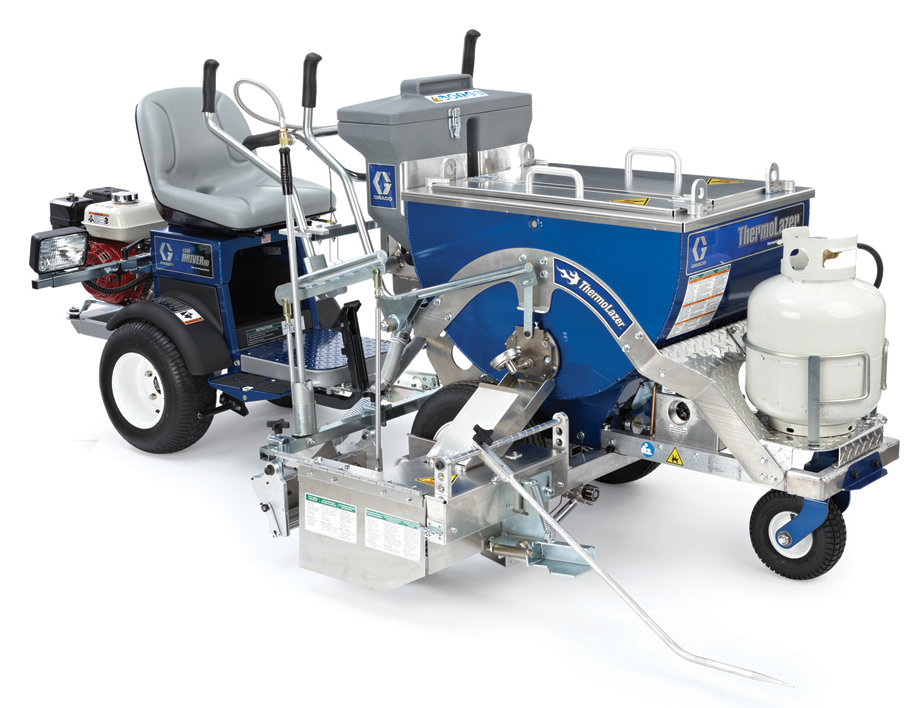 Thermoplastic road and car park line marking requires equipment to preheat the material before it can be applied. This is traditionally done in large tanks fitted with gas burners, mounted typically on the back of a 7.5 ton purpose built vehicle. The hot liquid material is then tranferred to a pouring can that is used to dispense it into a screed die. Graco manufactures their Thermolazers that can apply the material continuously using various screed dies for different line widths and for double lines.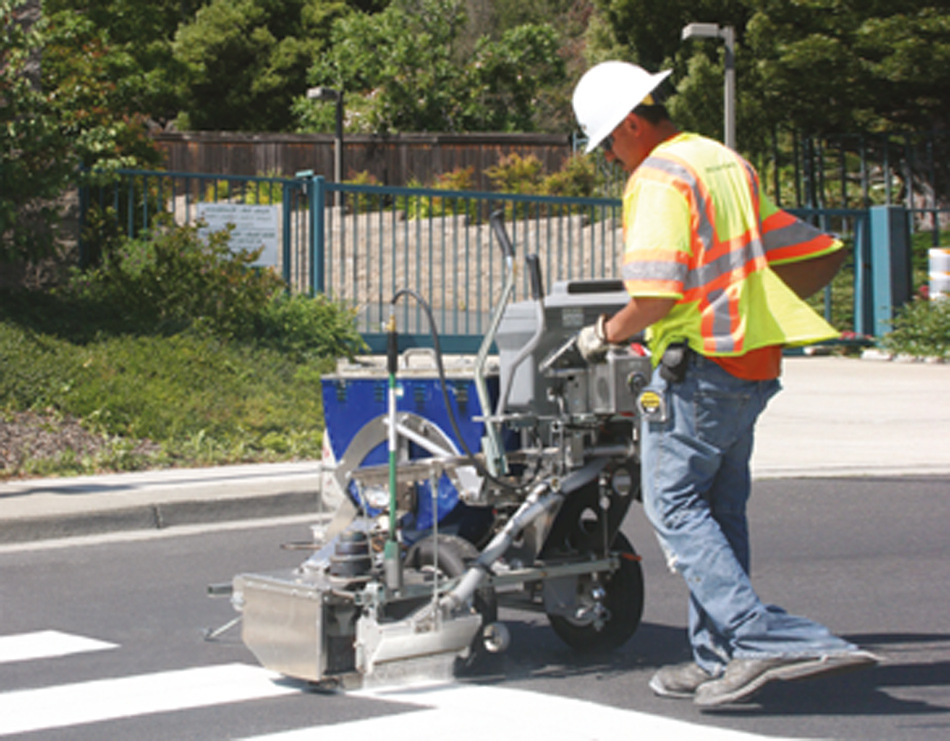 Graco Thermolazer action
These are compact machines that have their own heaters, and can access places that large vehicles cannot enter. Fitted with the ProMelt system, the Thermolazer ProMelt can heat up 135 kgs of material in less than one hour , eliminating the need for a large vehicle with hot material tanks, making it a practical choice for maintenance departments.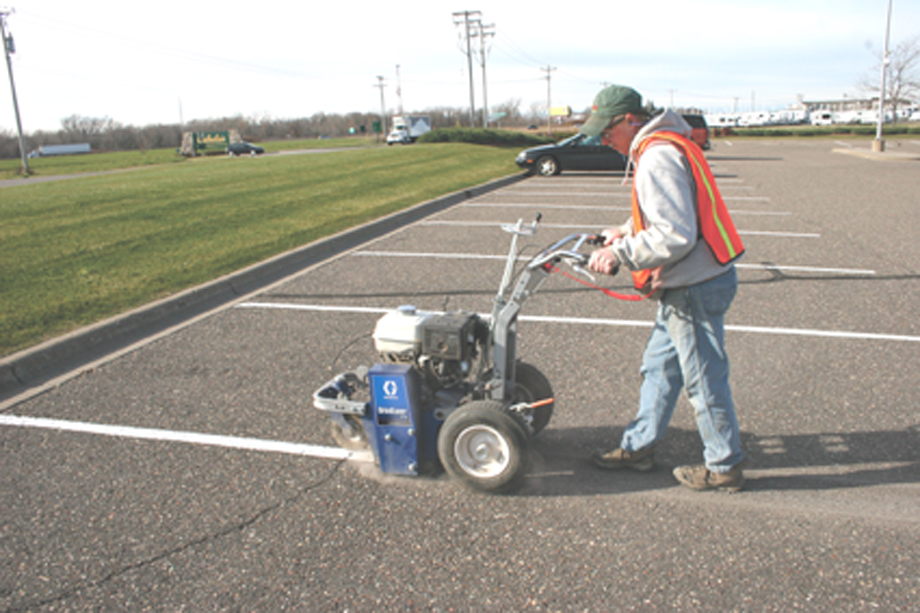 Graco Grindlazer
Old thermoplastic lines are usually removed before applying a new line as the build up of several layers would be unacceptable. This is traditionally done by burning off the old material with flame torches, owever Graco has a family of mechanical scarifiers to cold remove the old material.