Graco GForce II 4040 DD pressure washer
Graco GForce II 4040 DD pressure washer
New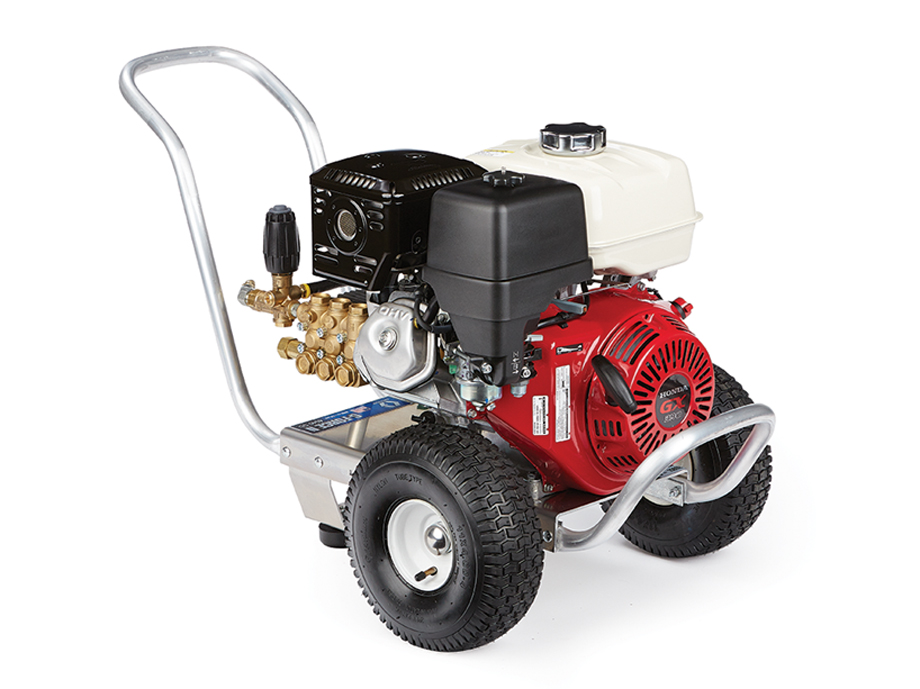 Magnify
Our Price
£2,310
each + VAT
Call Us Now
01543 251 560
Office Hours are Monday to Friday 8:30 am - 5:00 pm.

Fill in the form and we'll be in touch very soon.
Free Delivery
On orders over £100
This is a quality 13 HP professional pressure washer having a maximum of 4,000 psi and 15 litres/minute with enough power to do the job quickly, cleaning hard to shift dirt. It is the preferred pressure washer for roof tile cleaning.
The GForce II 4040 DD has a direct drive transmission and is mounted on a heavy duty 2-wheel cart with pneumatic tyres. The triplex pump has ceramic pistons and installed towards the handles to protect it from damage. It is fitted with a thermal relief valve to protect the pump from overheating and an easy start.
Supplied ready to work with a 50' x 3/8"ID blue pressure washer hose (avoids black marks) with quick connectors, a 120 cm lance, 4 fixed tips, and a washing additive injector kit.
The GForce II family are available with petrol engines from 6.5 HP to 15 HP. Please call to discuss your precise requirements.