Graco GForce II 3072DD pressure washer
Graco GForce II 3072DD pressure washer
Our Price
£1,555
each + VAT
Call Us Now
01543 251 560
Office Hours are Monday to Friday 8:30 am - 5:00 pm.

Fill in the form and we'll be in touch very soon.
Free Delivery
On orders over £100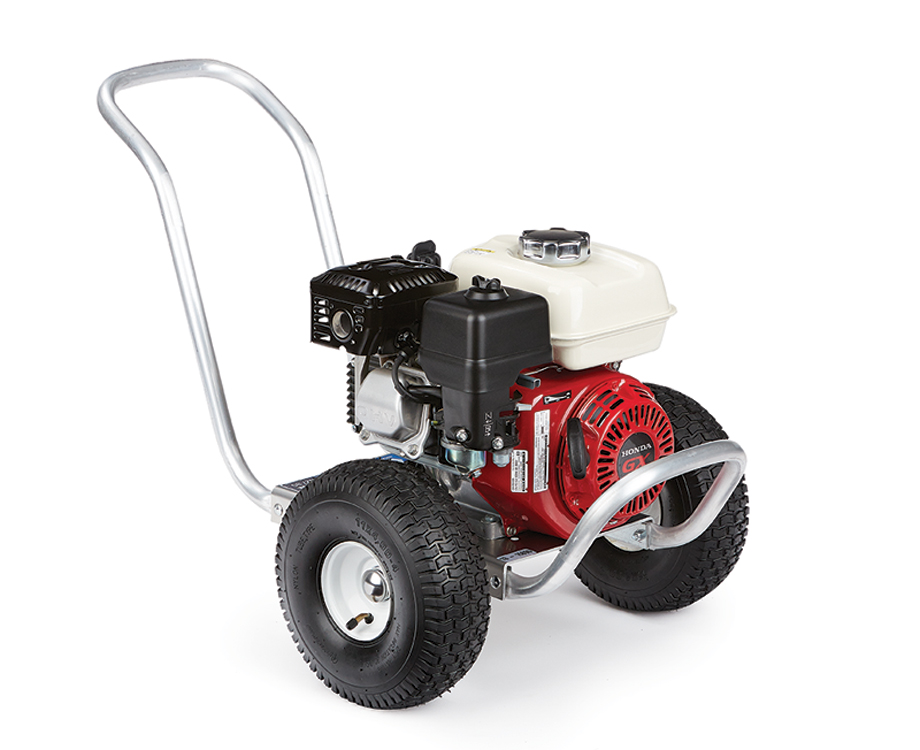 The Graco GForce II 3072DD is a professional pressure washer having a maximum flow of 11.4 litres/minute and a maximum pressure of 186 bar (2,700 psi) with a direct drive from a Honda GX200 5.5 HP petrol engine; it has an easy start pressure relief.
The 3072DD is mounted on a sturdy cart with 2 semi pneumatic wheels and comes complete ready to wash with a 15 metre (50') 3/8" blue hose (no black marks) with quick connectors, 0.9m (3') lance, 4 fixed wash tips and a chemical injector.